Vacuum Lifters for Insulated Metal Panel Installation
Vacuum Lifters for Insulated Metal Panel Installation
Cladding Lifter:
Our premier IMP Lifter. Great for wall and roofing panels.
The Panel Master:
Good for wall panels, while seperate options allow for roofing panel handling. Easily adapted to also handle glass (contact us).
Panel Channel Lifter:
Perfect for cold storage panels and smaller IMP installations.
---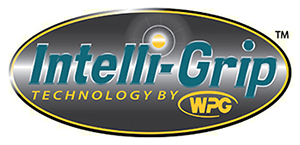 Now available w/ Intelli-Grip Technology®, automatically monitoring vacuum and power systems to maximize safety and efficiency while simplifying maintenance and repairs.
Stock#
Model#
Description
Load Capacity
Power
More Information
Qty
98470
MTCL6625DC3

Cladding Lifter:

Insulated Metal Panel lifter w/ Intelli-Grip & Dual Vacuum system. Ideal for panel contours with high ribs or standing seams.

700 lbs [320 kg]
DC
Instructions Service Manual Specifications
98472
MTCL810TDC3
Cladding Lifter:

Insulated Metal Panel lifter w/ Intelli-Grip & Dual Vacuum system. Ideal for panel contours with smaller ribs.

700 lbs [320 kg]
DC
Instructions Service Manual Specifications
59906_
DC3 Remote Control

Allows lifter to be operated at a distance. Easy plug & play install.
Note: Only available for North America and Europe

Instructions Specifications
98741
MRTALP4625DC3

Panel Master:


Insulated Metal Panel lifter w/ Intelli-Grip and Dual Vacuum System. Featuring VPFS625 vacuum pads for panel contours with high ribs or standing seams.

600 lbs [270 kg]
DC
Instructions Service Manual Troubleshooting Specifications
98740
MRTALP410TDC3

Panel Master:

Insulated Metal Panel lifter w/ Intelli-Grip and Dual Vacuum System. Featuring VPFS10T vacuum pads for panel contours with moderately sized ribs.

600 lbs [270 kg]
DC
Instructions Service Manual Troubleshooting Specifications
97464_
Panel Master Roofing Kit

Allows 98740 & 98741 to handle longer panels, like roofing panels.

Instructions Specifications
97463_
Panel Master Rocker Arms

Increases the capacity of the Roofing Panel Kit to handle loads up to 1100 lbs [500 kg]. Requires a second set of T-Arms (97465 or 97465HV).

Instructions Specifications
98721
P110T04DC3
Panel Channel Lifter:

Insulated Metal Panel lifter w/ Intelli-Grip & Dual Vacuum system. Ideal for cold storage panels and small to medium insulated metal panels.


600 lbs [270 kg]
DC
Instructions Service Manual Troubleshooting Specifications
You may also be interested in the following product(s)