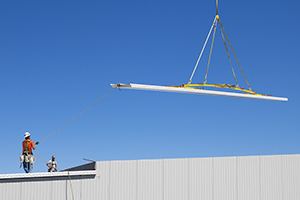 As we wind down 2015, I look back and am again struck with the reality that I have a lot to be thankful for. This being said, I am not oblivious to the senseless acts of violence and injustices many people in our world are enduring. With each mind numbing report I hear, I have an even greater realization of how blessed I am for the gift of each year.
2015 was especially busy for us as we undertook our first major expansion project in over a decade. What made this expansion even more exciting than past expansions is that our equipment was used to set all of the building panels. What a tremendous sense of satisfaction to watch the equipment you built not only perform flawlessly but also astonish those using it by cutting the time required to complete the job in half.
What does 2016 hold in store for us? Well another election for one thing. I love the democratic process and the passion that goes into supporting those involved. The "politics as usual" I could certainly do without. But despite the election rhetoric we will have to endure, I welcome 2016.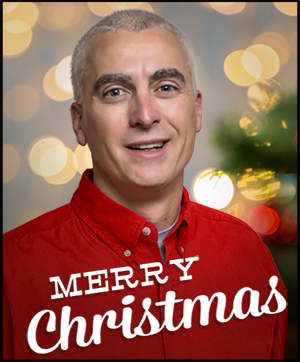 We look forward to taking full advantage of our expansion by streamlining processes and improving our work environment. We are also excited about developments we have underway that will continue to revolutionize the safety of materials handling, just as we have done ever since the introduction of the pump-style vacuum cup with the red-line indicator.
So as we prepare to unwrap the gift of another year, we are again feeling blessed for many reasons and, in particular, for the prospect of having another year of working with each and every one of you. So please enjoy what is left of 2015 with family and friends by having a very merry Christmas, and give thanks for the gift of a new and prosperous year.
Best Wishes,
Bryan Wood
CEO of Wood's Powr-Grip