Mounting Cup Capacity Calculator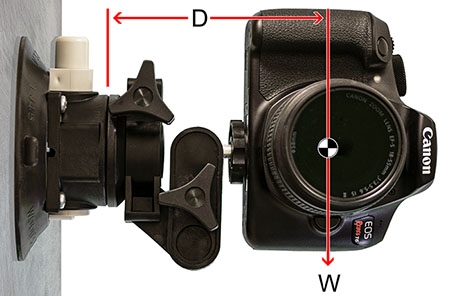 D = the distance from the base of the attachment point, to the center of gravity of the attached equipment.
W = the weight of attached equipment.

Note: Calculations are for static conditions only. Wind drag and changes in momentum reduce capacity.

---
Calculate the rated capacity and the distance from the mounting surface allowable.
Do you know your equipment weight (W), or desired distance (D) from the pad?
My model # starts with...
This can be found on your vacuum pad.
Choose unit of measurement:

Known Distance from Mounting Surface ({{selectedProduct}} Pads)
{{label('distance')}}
Known Weight of Equipment ({{selectedProduct}} Pads)
{{label('weight')}}
{{outputLabel}}


{{output}} {{outputUnits}}