Employment Opportunities
Any Available Shifts
Available Full-Time Day Shifts:
Available Full-Time Night Shifts:
---
About Wood's Powr-Grip Co., Inc.
Since 1964, Wood's Powr-Grip has been a leader in designing and manufacturing vacuum lifting tools and equipment. Located in Laurel, Montana, U.S.A., WPG employs more than 140 people in our 72,500 square foot manufacturing facility.
Our team includes skilled welders, machinists, engineers and business professionals who all help make Wood's Powr-Grip a leader in our industry.
WPG is an Equal Opportunity Employer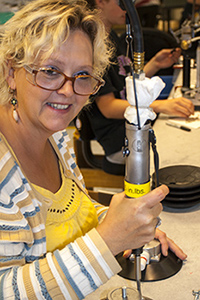 Wood's Powr-Grip Co., Inc. is an Equal Opportunity Employer (EOE). Qualified applicants are considered for employment without regard to age, race, color, religion, sex, national origin, sexual orientation, disability or veteran status.
We do not discriminate against the disabled and are happy to accommodate any special needs that you may have.
Our Benefits
Medical, life and disability insurance plans
Medical flexible spending plan
401(k) retirement plan
Profit sharing plan
Paid leave and holidays
Employee Assistance Program
Becoming Part of the Powr-Grip Team
At Wood's Powr-Grip, we realize that it is people that make the true difference in an organization. We focus on hiring competent, qualified, determined individuals that are willing to take the initiative to get the job done right.
---
Download Employment Application
---
Health Plan Machine Readable Files