Vacuum Lifter Repair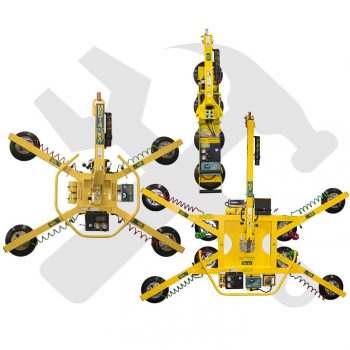 Note: Authorization for repair must be given within 30 days, or the lifter may be shipped back unrepaired.
Experiencing longer than usual lead times.

| | |
| --- | --- |
| | » For repairs in the U.S. and Canada |
Securely package your equipment and follow these steps:
Include the Equipment Repair Form.
Attach the shipping label.
Send it to us with shipping paid.
---
| | |
| --- | --- |
| | » For repairs everywhere else |
Click here for WPG Authorized Service Centers. »
Europe

Asia

Africa

(England)
AKAWA GGR UNIC
0161 683 2580

AKAWA GGR UNIC South
01844 202071
www.ggrglass.co.uk
(China)
Bohle AG


49 2129 5568-0


www.bohle-group.com



.

(South Africa)
Bohle AG
49 2129 5568-0
www.bohle-group.com



.

(Germany, UK, Netherlands, France, Austria, Italy, Spain, Sweden, Russia, Estonia)
Bohle AG
49 2129 5568-0
www.bohle-group.com

(Japan)
Sugimura Syoji Co., LTD
06-532-0720
www.nsg.co.jp



.

Australia & New Zealand

(Germany, Austria, Netherlands, Belgium)
Glastechnik Holger Kramp GMBH
49-451-499 6910
www.glastechnik.com
(Australia)
Bremner Glass Equipment
61-3-9587-2400
bge.com.au

(New Zealand)
Glasscorp LTD
64 9 415 6338
www.glasscorp.co.nz
---
| | |
| --- | --- |
| | » For Lifters Under Warranty |
If it's our fault, we'll fix it for free: Click Here