3" Hand Cup with T-Handle for Flat or Curved Surfaces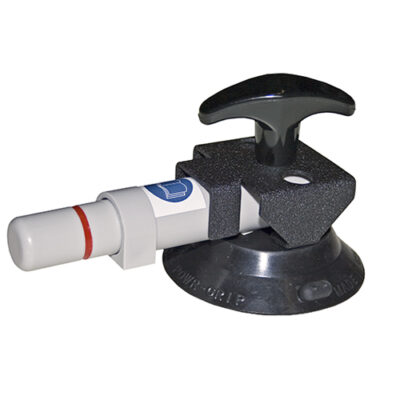 Product(s) sold through Authorized Dealers
3" Hand Cup with T-Handle for Flat or Curved Surfaces
This compact hand cup has a 15 lbs [7 kg] lifting capacity for the accurate positioning of small flat or curved items. This hand cup can also be used as a mounting cup, with 1/4-20 threaded stud when its handle is removed.
Details
Features:
Fast attach and release
Doubles as mounting cup - 1/4-20 threaded stud is exposed when handle removed
Red-line indicator warns user of any significant vacuum loss
Supplied with vacuum pad protector
How To Clean Your Vacuum Pad from Wood's Powr-Grip on Vimeo.
Specifications
Load Capacity
15 lbs [7 kg]
Material Porosity
Nonporous
Allowable Surface Curvature
Flat / Curved
Material and Ambient Temperature Range
0° F [-18° C] — 120° F [49° C]
Handle Type
Industrial-Grade Plastic
Associated Parts