Hand Cup Exchange Program
Metal hand cups are experiencing a longer than usual lead time.
EXPECT 8+ WEEK DELAYS
» For the United States and Canada
In most cases, it is not cost-effective to repair Hand Cups or Mounting Cups.
Check here if your items are eligible and...
Securely package old or damaged cups
Include the Hand Cup Exchange Program Form
Attach the Shipping Label
Send it to us with shipping paid
Depending on the size of the order, exchange cups generally take 3 business days to process, plus shipping times.
---
For Cups Under Warranty
If it's our fault, we'll fix it for free: Click Here
---
What About Non-Warranty Items That Aren't Eligible For Exchange?
We recommend: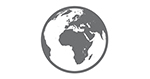 » For Everywhere Else
Return the product to point of purchase.
---
Frequently Asked Questions