Industry News
As a member of the National Glass Association, we would like to share this recent press release with you.
The National Glass Association and Glass Magazine Launch WorldofGlassMap.com
The National Glass Association (NGA) and Glass Magazine, the official magazine of NGA, are pleased to announce the launch of
WorldofGlassMap.com
, a new interactive website that allows users to search globally for float glass manufacturing companies or individual plant locations, sort float plants by company and location, and access website and contact information for float manufacturers. "WorldofGlassMap.com will serve as a valuable industry resource allowing users across the globe to stay informed about repair shut-downs and plant openings and closings," s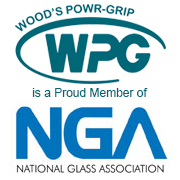 aid Nicole Harris NGA president & CEO. Website visitors can purchase a subscription to WorldofGlassMap.com that also gives them access to a downloadable database of global float plants and contact information. Subscriptions are available to National Glass Association members at a discounted price. Additionally, users can submit new information regarding float manufacturing for use by Glass Magazine staff in their regular site updates. Visit the website at:
www.WorldofGlassMap.com
.
---
ABOUT NGA and WDDA
Founded in 1948, the National Glass Association (NGA),
www.glass.org
, is the largest trade association serving the architectural glass and metals industry, and represents the interests of glazing contractors, glass retailers, glass fabricators, primary glass manufacturers and architects. Its sister organization, the Window & Door Dealers Alliance (WDDA),
www.wddalliance.org
, represents the interests of retail, wholesale and installing dealers of new and replacement windows, doors, skylights and related building products. The NGA\WDDA provides education and training programs and services for its member companies and keeps them informed through the Glass Magazine and Window & Door family of print and electronic publications. The NGA\WDDA also produces the industry's largest annual trade show in the Americas, GlassBuild America, and hosts the Glazing Executives Forum and Window & Door Dealer Days, bringing together thousands of industry professionals to help them build more profitable businesses.