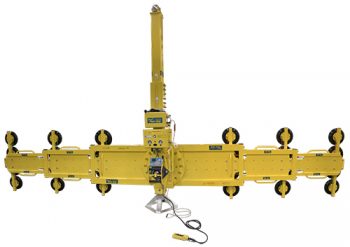 When you have to lift big, BIG glass, you're going to need something entirely new to handle it. To build big, you'll need one of the largest lifters we've ever designed: the MR2411LDC3S.
This lifter...
handles glass over 30 feet (9.1 meters) in length
has a capacity of 4200 lbs (1905 kg)
comes equipped with Intelli-Grip Technology, introducing automation, enhanced safety, and lifter diagnostics
is upgradeable to handle curved glass
The MR24-DC3 is now for sale - Build Big.
For more information on the MR24, contactus@wpg.com.