by David Peters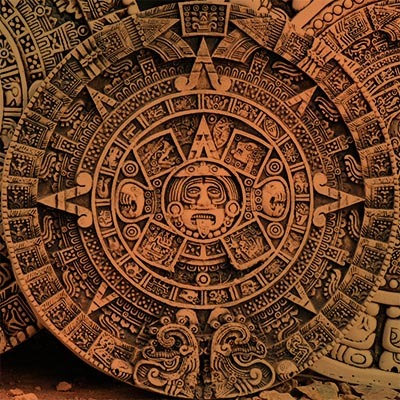 I cannot stress enough how imperative it is that you plan now for the upcoming Christmas season - or the end of the world, (I don't know which because, unfortunately, I'm not Edgar Cayce or Nostradamus, and last year those inconsiderate ancient Mayans failed to send me a copy of their new calendar. All three have predicted the end of the world on December 21, 2012, according to some interpretations.)
Well, do you want to be a hero and get the best, first-hand shots of the end of the world (or Christmas, I don't know which because Santa and the reindeer have been out of radio contact due to the recent sunspot activity)? Nothing will give you a steadier shot at it than the quality camera and camcorder mounts from Wood's Powr-Grip.
Time is a-wasting, and being the shrewd, foresighted shopper type that you are, you know the importance of concluding your holiday shopping early. Since online research for the highest quality, lowest priced merchandise is the most time consuming part of the Christmas shopping ritual, I'm here to give you a boost by providing you with concise information on everything you need to know before you buy!
"THE BEST DARN VACUUM MOUNTS IN THE WORLD!"
- David Peters World Famous Nature Photographer
At first blush this may seem like a conflict of interest, what with me working for Wood's Powr-Grip and all, not to mention that monthly paycheck thing. But believe me, I was a taking pictures long before I came to work for Wood's. I am a professional! (Sorry to be so blunt, but this is a short article, and I couldn't waste a lot of space enumerating multitudinous awards and detailing my remarkable credentials just to instill a sense of irreproachable credibility. Suffice it to say, you can trust me. I'm not a politician.) When I arrived at Wood's Powr-Grip six years ago, our flagship camera mount was the
Cleat.
Featuring a black polycarbonate accessory mount with a fully adjustable pan-and-tilt head and a 4-1/2" [11 cm] vacuum cup, the Cleat is a masterful work of engineering. The Cleat has a 1/4-20 threaded post, the photographic standard for attaching a digital camera or camcorder or, really, any device that has a 1/4-20 female receptacle. (Some people actually use these for mounting cell phones, spotting scopes, GPS units and the likes. Can you believe that? ) It features great quality and is our most economical camera mount. (It's a good thing it's so economical, too, since they're planning on raising taxes on all you millionaires out there making more than $20,000 a year.) The quantity in the checkout cart is scalable, so you can buy one for everyone on your Christmas list, if you'd like. Make the Mayans proud - be sure you get your order in
BEFORE, not AFTER or ON, but BEFORE
December 21, 2012. In 1985, Wood's Powr-Grip developed and launched a revolutionary new camera mount -
The Gripper
. In the tradition of selling only the highest quality merchandise, the Gripper was a marriage of two extraordinary products: a WPG 6" [15 cm] vacuum cup and a Bogen/Manfrotto 3025 head. The vacuum cup added a unique platform that worked well with higher end, heavier DSLR's (that's "digital single lens reflex" for the photographically challenged). As a bonus, the rubber vacuum cup turned out to be quite capable when it comes to absorbing vibration. This vaulted the Gripper into the video realm, and more specifically, the automotive end of the video realm. Autocross and road rally enthusiasts embraced this new mount as their
camcorder support
of choice. The vacuum cup has a capacity of 70 lbs [32 kg], making it an extremely capable mount. The capacity rating of the Gripper is limited by Bogen's 3D adjustable head, coming in at 6.7 lbs [3 kg]. This is still well within the weight range of pro model digital cameras, and most consumer and semi-pro video cameras. Trust me, it's a monster, and a pleasure to work with in the field. Look it over carefully. If you stare at it long enough, I'll bet you'll figure out how to fit one into your camera kit as well. Edgar Cayce predicted that if you don't order it
BEFORE
December 21st, it might be the end of the world. So you best be ordering real early. I'm just sayin'! A more recent addition is the
3D mini-ball swivel
mount is basically designed to accommodate smaller, consumer grade cameras, the point and shoots, if you will. It also is a fantastic camcorder mounting solution. Just imagine - you can get amazing video of the end of the world (or neighborhood Christmas lights) from the comfort of your vehicle while you're trying to outrun the approaching apocalypse. It offers a full range of pan and tilt. The best feature of the 3d mini-ball swivel mount is its small size. It fits in the palm of your hand and can be deployed quickly in the field to steady your shots. It's just the perfect size to fit into a Christmas stocking, so buy a couple dozen today and spread the cheer around. There are a lot of predictions floating around out there this year about what is going to happen on December 21st. Why not be prepared to shoot the most awesome photos and videos of your life? Camera and Camcorder mounts from Wood's Powr-Grip will have you shooting like a pro. Our prediction is that a whole lot of people will be really happy the morning of December 25th if you just take the time to follow the advice in this article -but remember, you have to do it
BEFORE, not AFTER or ON, BEFORE
December 21st, just to be on the safe side. Have a happy holiday season, and just as a precaution, keep an eye out for those low flying asteroids.
---
David Peters had more than 30 years experience in sales and marketing. He was the marketing associate for Wood's Powr-Grip Co., Inc., responsible for interactive marketing, tracking, market research and new product introduction.