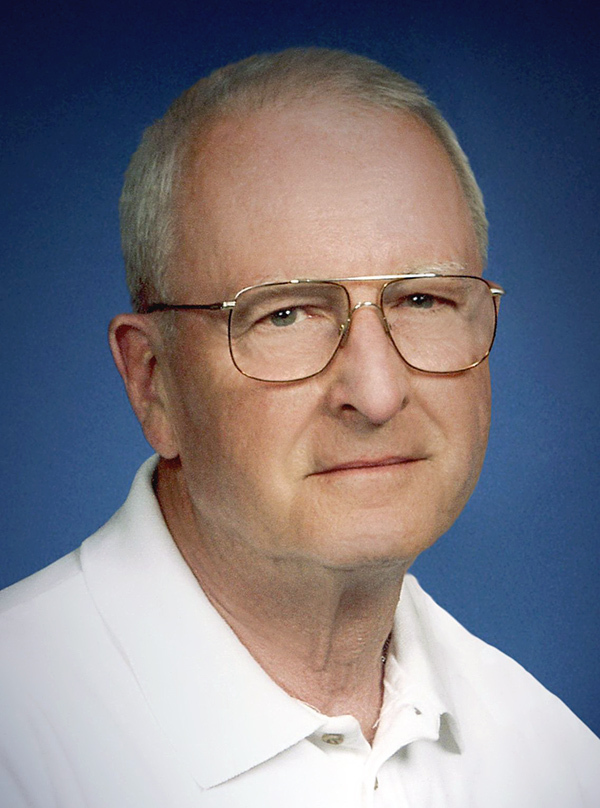 It is with great sadness that the Wood's Powr-Grip family announces the passing of Keith Wood.
Keith was born in Poplar, MT, on Jan. 28, 1936, to Howard and Beth Wood. His full name was Howard Keith Wood, after his inventor father. However, throughout his life, he was known to most as Keith.
Keith graduated from high school in Wolf Point, MT, earned a journalism degree from Montana State University (now the University of Montana) in Missoula in 1960, and served 2 years in the Army. He launched his newspaper career at the Montana Standard in Butte before returning to Wolf Point to work for the Herald News. It was there he met a high-school PE teacher, Faye Prevost, and fell in love with her. They were married in Sidney, MT, on June 15, 1962, and celebrated 60 years of marriage this past summer.
While Keith was growing his journalism career, the Wood's family business was growing, too. Keith's father asked him to return to Wolf Point to help run the business in 1970 and later to become President. Keith and Faye continued to grow the business, getting more involved in the glass industry and cladding both nationally and internationally. Together, they developed strong relationships with distributors from Australia, Germany, England, Japan and elsewhere, often hosting them in their home in Wolf Point. Many in the industry will remember Keith and Wood's Powr-Grip as loyal members of the National Glass Association. Starting in the early '70s, Keith participated in NGDA conventions and NGA shows, which later morphed into GlassBuild America shows. When regional Glass Expo started its annual run in Chicago, 1993, Keith and Faye attended those events, too. They often traveled to Germany for the international glasstec shows as well.
Keith was heavily involved in the engineering innovation of larger vacuum lifters to satisfy the glass industry's demand for improved handling of larger glass loads. He realized the need to add to the company's engineering capabilities and added staff engineers in the 1980s. Today, Wood's Powr-Grip employs a team of engineers to ensure that Powr-Grip lifters are among the safest and most efficient available.
Keith ran the company in Wolf Point until it outgrew the location(s); the business operated in seven different buildings! Keith and Faye made the difficult decision in 1990 to move Wood's Powr-Grip to Laurel, MT, to keep the company growing through improved logistics to its growing distributor base. Some 30 or so employees moved with the business to Laurel — a testament to the family atmosphere the Woods had created as part of the company culture. Keith and Faye both retired in June 2002. The business continues in Laurel to this day, growing under the leadership of their children.
No matter where life took him, Keith had a love for all things outdoors. He was an avid hunter, fisherman, canoer, camper, and motorcycle rider. A skilled photographer, he was able to capture many of his adventures with his camera.
Anyone who was fortunate enough to know Keith recognized he was a quiet, humble and amazingly patient man who endured challenging times without complaining. He was known to be giving to a fault, and not materialistic at all. He was known as a leader and a father figure to many. And, he was known for his wit: Despite his quiet demeanor, his unexpected one-liners would leave all those within earshot in tears of laughter. While Keith's words were few, his great wisdom was obvious whenever he spoke.
Keith passed away quietly with his wife and five children at his bedside on the morning of Sunday, Oct. 30. He devoted his life to serving his family and friends with his time and many talents, and there are so many stories to share about him.
Keith leaves behind his bride, Faye, and their five children: Lee Ann Wood, of Park City; Bryan (Lou Ann) Wood, of Laurel; Barry (Dayana) Wood, of Billings; Brad (Lesley) Wood, of Laurel; and Lisa (Mark) Wood-Miranda, of Meridian, ID. Keith is also survived by his sister, Karen Workman, of Anchorage, AK, 15 grandchildren, and eight great-grandchildren.
The family would like to thank everyone for their love and support during these difficult times. In lieu of flowers, they suggest support for Laurel Little League. Keith loved supporting local youths with the free softball complex he developed for them. Checks can be made to Laurel Little League and mailed to P.O. Box 231, Laurel, MT 59044.