by Byron LaRue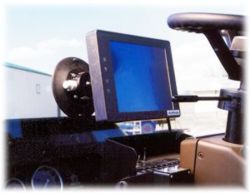 Ever since James Oliver invented the
chilled plow
in 1868, new technologies have been driving the agricultural industry forward. Over the intervening years, new inventions have continuously offered farmers greater yields, while using less labor-intensive farming methods. One of the most successful trends in modern farming is the use of GPS-based mapping, navigation, monitoring and dispensing devices. Such space-age equipment has now found its way into the cabs of combines, tractors and other farming machines. These technologies are used to map fields, sample soil, track yields, and dispense chemicals, even adjusting quantities based on data from previous yields. However, new technology often presents a dilemma for farmers: When a new farm machine can cost upwards of a million dollars, there is a strong incentive to keep using older equipment until it wears out. Fortunately, most farm machines currently in use can be equipped with new GPS-based technology. And that's where Wood's Powr-Grip comes in!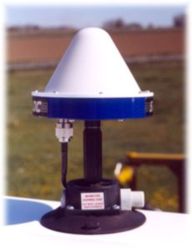 Powr-Grip offers a full line of
vacuum mounting cups
that provide a reliable, temporary way to fasten read-outs, light bars and monitors on metal, glass or almost any smooth, nonporous surface inside the cab of farm machines. Antennas and exterior equipment likewise attach securely using WPG mounting cups. The patented design of our pump-style vacuum cups holds equipment securely on either flat or curved surfaces, while rubber vacuum pads cushion the equipment, to protect it from damaging vibration.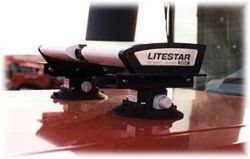 Available in a range of styles to cover most agricultural applications and capacity requirements, WPG mounting cups employ a threaded stud or tap to connect devices to the cups. Studs are available in a wide variety of lengths and threads, including metric sizes, to ensure compatibility with almost any brand of equipment. Since Powr-Grip mounting cups attach and release in seconds, they can also be moved quickly from one vehicle to another, without causing damage like conventional fasteners. Whether you are a farmer who has been considering how to mount new technology in your machine or a dealer who has been looking for a new profit stream, Wood's Powr-Grip mounting cups are your solution! For more information, please
contact us
today.
---
Byron LaRue has more than 10 years of experience writing and translating literature about glass, stone and general materials handling. He is currently serving as the Senior Staff Writer for Wood's Powr-Grip