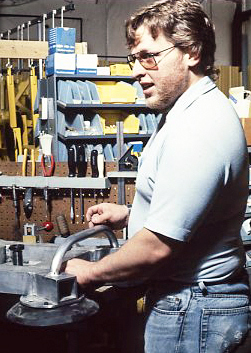 Gary Bond, Wood's Powr-Grip Chief Engineer, has retired from the company.
Gary started with WPG in Wolf Point, Montana, after graduating from the University of Iowa. One of Gary's early projects was to design a new lifter with more versatility and function than a Powr-Frame, but at a similar cost. Thus the MRT4 was born about the same time as the company moved to Laurel, Montana. Today, the MRT4 concept has been copied by competitors from all over the world. This design has also been a foundation for other lifters at WPG, such as the MRTA8 and MRTALP8.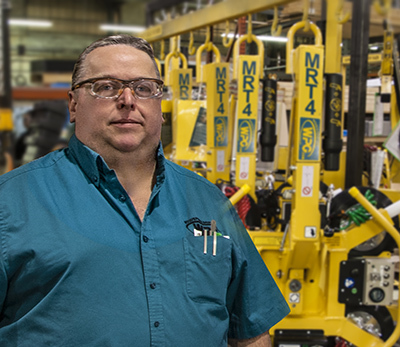 Gary's focus on safety also led him to be an active member of the ASME safety standards committee.
"Gary's passion for seeing WPG improve and succeed over the past 32 years has left a lasting impression on all of us. We wish him the best of luck and hope he is able enjoy a well-deserved rest before embarking on his next stage in life," commented Bryan Wood, President and CEO of Wood's Powr-Grip.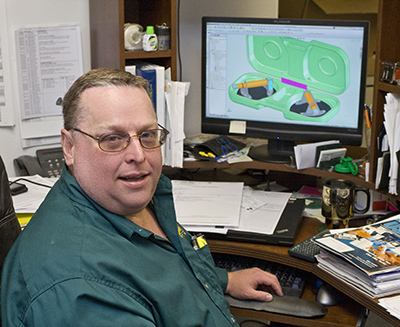 Gary's next move includes relocating to the Oregon coast, where he will remain as a consultant in the industry, with an emphasis on providing training, equipment servicing and repairs.
Assuming Gary's responsibilities is Bryan Strobel, a 24-year veteran of WPG who has previously been in charge of New Product Development. Bryan will now be responsible for the entire engineering team at Wood's Powr-Grip.