It's the holiday time of the year, the time when almost everyone gets into the spirit of giving. We reflect on the events of the past year and resolve to do what we can to make the new year more meaningful. While giving is almost expected during this season, it's those who give freely throughout the year that make the biggest impact in the lives of others.
Wood's Powr-Grip and its employees do many meaningful things during the year to benefit others. Because of a deep sense of humility, however, they won't often toot their own horns. Well, I'm going to break ranks this season and give a little well-deserved recognition to the company, its owners and its employees.
uring the years of 2012 through 2015, Wood's Powr-Grip employees have donated nearly 250 units of blood through United Blood Services. Wood's Powr-Grip provided space for the United Blood Services mobile unit for onsite donations, and even provided space in the employee lounge when the mobile unit was immobilized by needed repairs. The blood donations all took place while employees were on the clock, and Wood's Powr-Grip generously picked up the tab. Dozens of employees have participated and many patients in need of blood have benefited.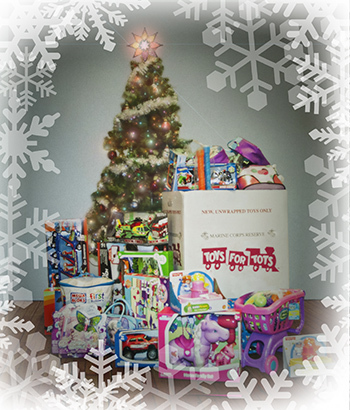 At Thanksgiving time, WPG employees selflessly donate to a charitable fund that supplies hundreds of needy families with Thanksgiving dinner. And rolling into Christmas, just a short month later, WPG employees are contributing once again to the Toys for Tots program. On both occasions, Wood's Powr-Grip graciously matches funds raised by employees. The eager response to these giving opportunities demonstrates unequivocally that helping those less fortunate is its own reward.
Twice a year, once in the spring and once in the fall, WPG employees and their families congregate after work hours to clean along the highway near the manufacturing facility. They don their safety vests, grab plastic garbage sacks and comb a two-mile stretch of highway, picking up trash and cans on each side of the road. After the task is complete, Wood's Powr-Grip treats them all to pizza and pop at a local eating establishment. Friends, family, food - and the satisfaction that comes from pulling together to improve the community.
These are just a few examples of the contributions that WPG and its employees make in their local community. In the spirit of the season, I would like to encourage each and every one of you to reach out to those less fortunate. The smallest contribution on your part may make a big difference in the lives of others...and in yours, too!