by Gary Bond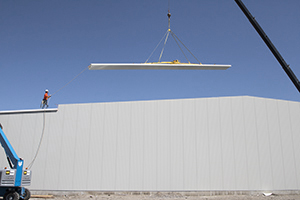 Keeping the workplace safe is a primary concern in the construction industry - especially when working with glass, stone or large panels. To further the goal of workplace safety, Wood's Powr-Grip utilizes standards set forth by the American Society of Mechanical Engineers (ASME).
ASME B30.20 is a consensus safety standard that covers many aspects of Below-the-Hook Lifting Devices. It includes vacuum lifters, spreader beams, clamps and other equipment. As a consensus standard, it is not a legal mandate. However, regulatory agencies such as OSHA may use such standards to identify good practices and investigate accidents.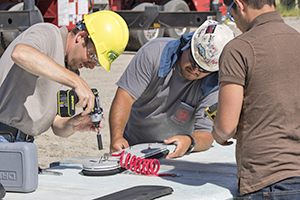 This standard lists a variety of responsibilities for lifting device owners, including inspection, testing and maintenance programs. Wood's Powr-Grip provides the information necessary to implement these programs in the instruction manuals issued with our vacuum lifters. We also offer repair services, repair training courses, and replacement parts to assist in keeping the lifters in good working order.
We are confident that, by following ASME B30.20 safety standards, familiarizing yourself with the vacuum lifter's instructions and taking advantage of our safety and repair services, you can help keep your workplace safe and efficient.
---
Gary Bond was Chief Engineer at Wood's Powr-Grip. He served on the ASME B 30.20 and the BTH Standards Committees. He was an engineer with Wood's Powr-Griip for over 30 years.