by David Peters
Here we are again, doing the Christmas gift giving thing. The Internet sure has made it a lot nicer. You can find almost anything in the world on the Internet, and it's easy (sometimes way too easy) just to click the mouse, and voila- you're done shopping for the season.
The buying may be simpler, but figuring out what to get that special someone requires a little thought. So, we thought we'd give you a few suggestions for unique gifts that are sure to please.
Small Mounts
GoPro® cameras have been a hot commodity for the past few years. Seems like almost everyone has one. If that special sports enthusiast on your Christmas list is a proud GoPro® owner, Wood's Powr-Grip® has the perfect mounting solution.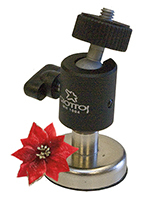 Our cups are lightweight, portable, and will fit in your shirt pocket when not in use.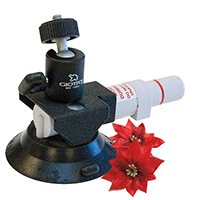 Digital Camera Mounts Anyone?
Face it, in this age of the selfie, virtually everyone has access to a digital camera. And not all of those people are solely bent on holding the camera at arm's length, just to snapshot the Broncos sweatshirt their Grandmother in Denver sent them for Christmas. Some like to take meaningful photos, like landscapes, and wildlife, and sunsets and UFO's in the night sky (or is it just me?). From amateur to pro, WPG has a camera mounting solution that will surely please the photographically inclined on your Christmas list.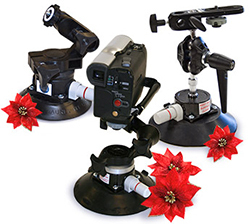 The Cleat, the Gripper and the Nukklehead are the three best-selling, vacuum-base camera mounts in the WPG lineup. The have been spotted all over reality TV on shows like the Deadliest Catch, Storm Chasers, Ice Road Truckers and Alaska State Troopers, just to name-drop a few. They are used by the pros on these shows because they attach quickly and securely to any smooth, nonporous surface. Each has a 1/4-20 threaded post on the mounting head, so it will work with a wide variety of digital cameras and cell phones (again some may need adapters). We can say that when the wrapping paper is flying on Christmas morning, those photographers on your list will be overjoyed to find any one of these mounts under the tree.
With Christmas bearing down on us like a run-away UPS truck, it's really important you plan in advance. To get your camera mounts in time for Christmas, now is the perfect time to find the Wood's Powr-Grip Authorized Dealer nearest you.
---
David Peters had more than 40 years of experience in sales and marketing. He was the marketing associate for Wood's Powr-Grip Co., Inc., responsible for interactive marketing, tracking, market research and new product introduction.