by David Peters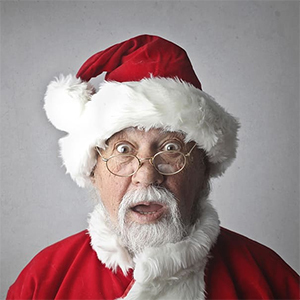 Santa sat sipping his tea, reviewing his naughty and nice list one final time in preparation for his early morning Christmas outing.
Suddenly, the front door burst open, flooding the room with a bitter cold breeze. With a start, Santa spun in his chair to see what was the matter. There, towering at latch level in the doorway, stood Bernard, Santa's main man head elf.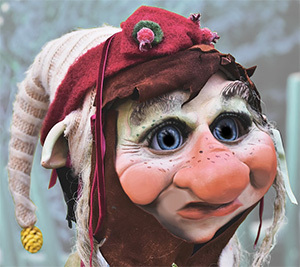 "We got issues, Boss!" Bernard exclaimed, his voice cracking like a teenager's. "The new computer program we've been designing for the past three years isn't working, and we'll be hopelessly behind schedule if things don't change."
"First things first," Santa said with dismay, adjusting his glasses with a lift of his brow. "Come in. Shut the door! This isn't a party and my tea is growing cold."
"You've had three long years," Santa bellowed, whiskers puffing, "and still this thing isn't working. Christmas will soon be upon us, and we just can't put it off until sometime next year.
"I know you planned hard for this, and if you like your plan, you can keep to it. But let me be perfectly clear, we need a sustainable solution now or millions will be disappointed. Call Mrs. Claus, and Rudolph and Frosty - board meeting in the conference room in 5 minutes."
Sometimes the best laid plans of mice and men can go south, but Christmas is not the time to get caught ill-prepared. Wood's Powr-Grip would like to present you with a few unique ideas to make your holiday shopping a little bit easier.
SANTA'S PICKS
For the handyman on your list, WPG offers vacuum cups for lifting all sorts of materials, from appliances to water heaters. The Flip Handle cup and the Rigid Handle Cup each feature a 6" vacuum pad that attaches to any smooth, nonporous surface, whether flat or slightly curved. Capable of lifting up to 70 lbs, these vacuum cups come with the world-famous, Wood's Powr-Grip red-line vacuum indicator.
Santa says: "With superior quality and design, the number of uses the elves have found for these products is only limited by their imagination."
MRS. CLAUS' PICKS
When it comes to remembering the moment, what could be more important than a little support? Support for your camera and camcorder, that is. Vacuum pad camera mounts from Wood's Powr-Grip include the Mini-Ball Vacuum Mount, the Cleat, and the Gripper. With the proliferation of digital cameras and camcorders around the world, these camera mounts have gained enormous popularity. The Mini-Ball mounts are ideal for use with small point-and-shoot cameras and compact video cameras. The Cleat and Gripper represent the best type of mounts for digital cameras, ranging from point-and-shoots to professional DSLR's.
Mrs. Claus says: "It's hard to shoot Santa while he's jiggling like a bowl full of jelly, but these mounts take the jiggle out of my Christmas photos."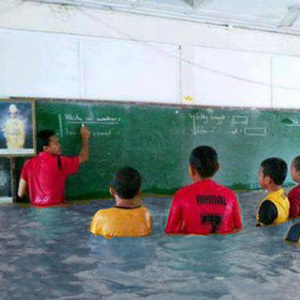 All of those up north and at WPG want to help you get your Christmas shopping done without delay this holiday season. Make it a point to check out the great selection of gift ideas from Wood's Powr-Grip.
(Just a footnote: Frosty melted in front of the fire place in the board room. Maybe we'll get his input next year, if the good Lord's willing, and sea level doesn't rise.)
---
David Peters had more than 35 years experience in sales and marketing. He was the marketing associate for Wood's Powr-Grip Co., Inc., responsible for interactive marketing, tracking, market research and new product introduction.