MRTALP Lifter Series
This lifter features a low profile, allowing it to operate in narrow spaces. T-Arm and extension options allow this lifter to also handle insulated metal panels.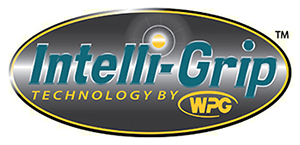 Dual Vacuum models now available w/ Intelli-Grip® Technology, automatically monitoring vacuum and power systems to maximize safety and efficiency while simplifying maintenance and repairs.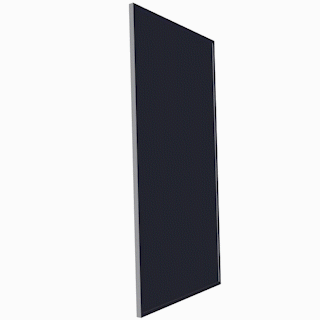 Rotator/Tilter
Stock#
Model#
Description
Load Capacity
Power
More Information
Qty
98735
MRTALP811LDC3

Flat and smooth surfaces lifter w/ Intelli-Grip and Dual Vacuum System. Ideal for glass and other materials.

1100 lbs [500 kg]
DC
Instructions Service Manual Troubleshooting Specifications
98730
MRTALP810TDC3

Flat and textured surfaces lifter w/ Intelli-Grip and Dual Vacuum System. Ideal for textured surfaces in Construction/Installation settings.

1100 lbs [500 kg]
DC
Instructions Service Manual Troubleshooting Specifications
98741
MRTALP4625DC3

Panel Master:


Insulated Metal Panel lifter w/ Intelli-Grip and Dual Vacuum System.
Options allow for handling long roofing panels.

600 lbs [270 kg]
DC
Instructions Service Manual Troubleshooting Specifications
59906_
DC3-RC

Allows lifter to be operated at a distance. Easy plug & play install.
Note: Only available for North America and Europe

Instructions Specifications
95725_
95725

Designed for applications requiring a larger pad spread to reduce overhang on large loads. (Sold per arm - 4 required.)

Instructions Specifications
57353_
57353

Increases the load capacity to 1400 lbs [635 kg]. Not capable of rotating or tilting - Vertical Lift only.

Instructions
97465_
97465

Allows lifter to handle insulated metal panels or textured surfaces with long ridges. Sold in pairs.

Instructions Specifications
97465HV_
97465HV

Allows lifter to handle insulated metal panels or textured surfaces without ridges. Sold in pairs.

Instructions Specifications
97464_

Allows 98740 & 98741 to handle longer panels, like roofing panels.

Instructions Specifications
97463_

Increases the capacity of the Roofing Panel Kit to handle loads up to 1100 lbs [500 kg]. Requires a second set of T-Arms (97465 or 97465HV).

Instructions Specifications
93101(AM)_

Allows lifters to attach to windows with mullions or other materials with surface obstructions.
93101- Regular
93101AM- Extended Reach

Instructions Specifications
MRTALP6+2
MRTALP6 +2

RETROFIT: 6 to 8 Pads

MRTALP6 Lifter w/ 2 additional pads.

1100 lbs [500 kg]
DC
Instructions
97736
MRTALP611LDC

DISCONTINUED:

Upgraded with Intelli-Grip, new stock number: 98735.

DC
Instructions Troubleshooting
97736MP
MRTALP6FS10TDC

DISCONTINUED:

Upgraded with Intelli-Grip, new stock number: 98730.

DC
Instructions Troubleshooting
97736MT
MRTALPR4FS625DC

DISCONTINUED:

Upgraded with Intelli-Grip, new stock number: 98741.

600 lbs [270 kg]
DC
Instructions Troubleshooting
97736MS
MRTALPR4FS10TDC

DISCONTINUED:

Upgraded with Intelli-Grip, new stock number: 98740.

600 lbs [270 kg]
DC
Instructions Troubleshooting
You may also be interested in the following product(s)
Associated Parts